Since my territory in the day job is North America, it seems that I'm assigned to a different city every two months. In addition, with corporate-negotiated rates, the chosen hotel is sometimes in unobvious locations. For October, I spent a few days in the
Adams Morgan
district of Washington, DC. The
General George McClelland statue
is at the intersection of Connecticut Avenue NW and Columbia Road NW.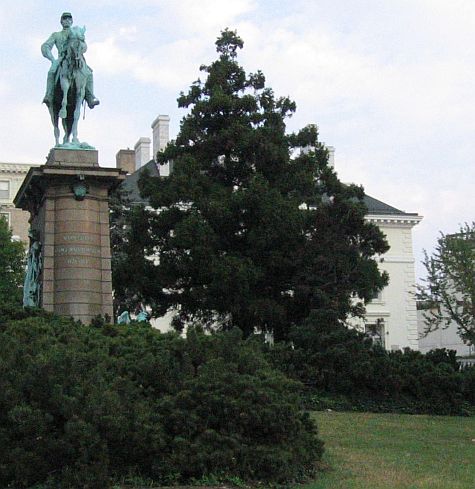 The area has a lot of embassies. Walking north up Connecticut Avenue NW, there's a bridge spanning a ravine.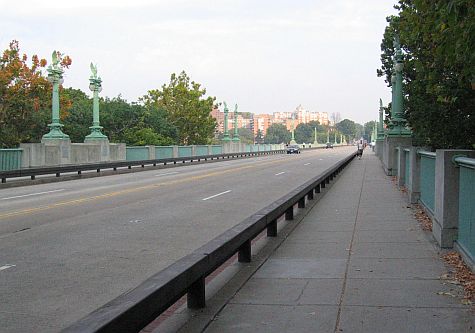 Looking east (and down) from the bridge is Rock Creek Park — with the National Zoo somewhere near.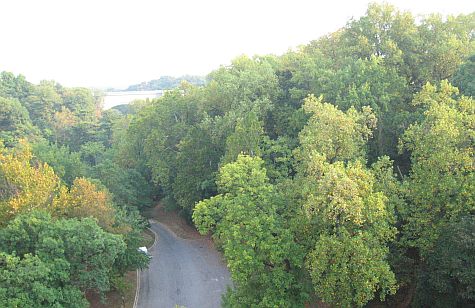 In between the major streets, there's residential housing. The Kalorama neighbourhood seems to be a desireable one for locals.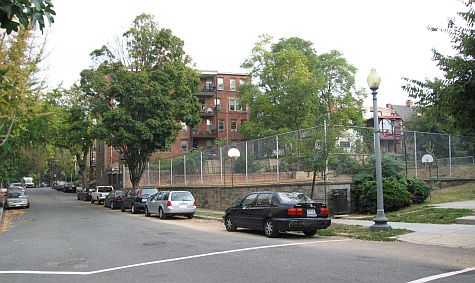 The fungus that I found at the base of a tree wasn't the only one that I saw during that visit. The weather in DC must encourage it.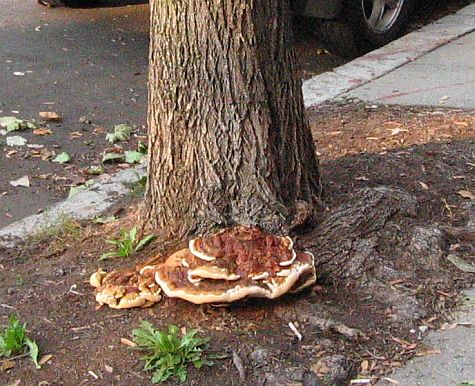 The Taxation Without Representation license plates weren't on every car, but they weren't hard to find.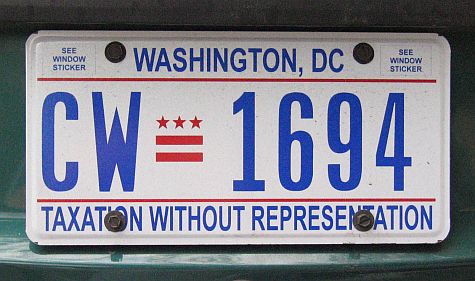 Adams Morgan is known for the selection of restaurants in the area, as on 18th Street. In the early morning, the street was quiet.
Walking south on Connecticut Avenue, Dupont Circle is down the hill.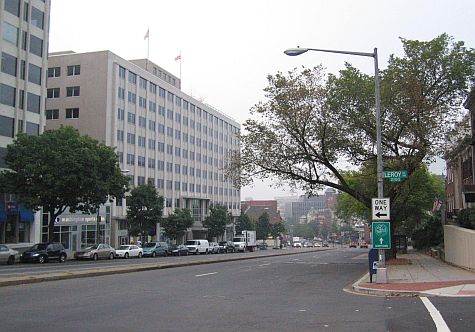 Closer to Dupont Circle, the restaurants on Connecticut Avenue are larger and more of a destination for visitors outside the neighbourhood.
The client wasn't in walking distance of the hotel, and the Metrorail subway seems to run faster than taxis.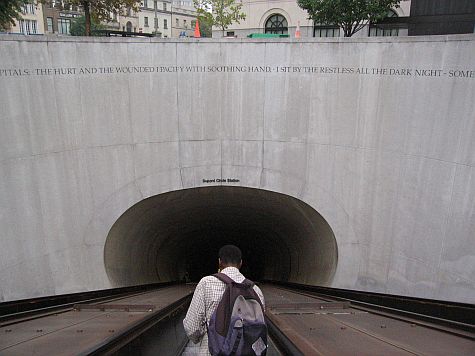 I enjoy seeing parts of cities away from the beaten tourist paths. I can take advantage of the randomness of business travel to explore the world.