Greg and Simon and I have been meeting at Greg's house on a Saturday every few months since December 2005 to work jointly on our book. At first, I was doing mind dumps, but they chopped the scope down to something reasonable, and the chapter structure has now more or less stabilized. Over the many months, as Greg and Simon have become more comfortable with the content, they've been challenging and shaping the ideas more.
Greg has been a great host to us, in preparing lunch. My food allergies usually reduce the scope of options, but Simon's food restrictions are even more stringent!
While we were playing around with the new camera, Simon demonstrated the self-portrait setting.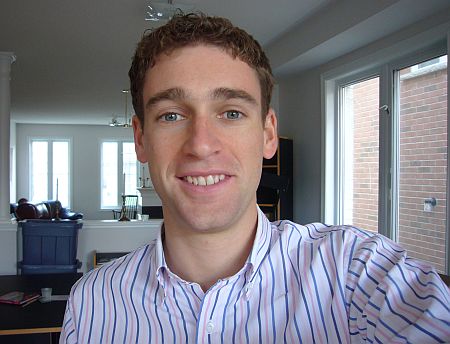 Greg wishes the book would get done faster, but he's also been evolving his thinking as we've gone along!