On this visit to the UK, Martin whisked me away southeast of London.  In Kent, one of the major historic sites is
Chartwell
: the former home of
Sir Winston Churchill
.  The estate reflects the Old English meaning of chart: rough ground.
Chartwell is operated and maintained by the National Trust.  For residents of the UK, gift aid admission enables the National Trust to reclaim some taxes on the amount.  This required a little paperwork for Martin and Nicola.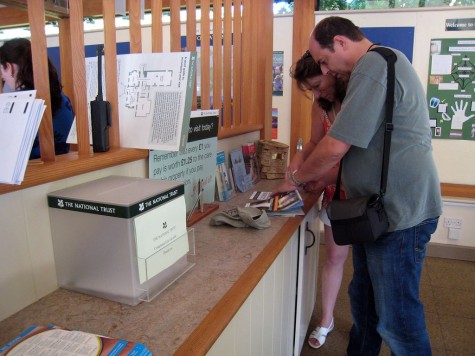 In the countryside, the main house is surrounded by luxurious lawns and gardens.
The house contains furnishings from the period when Churchill lived there.  Tours are given on a timed schedule.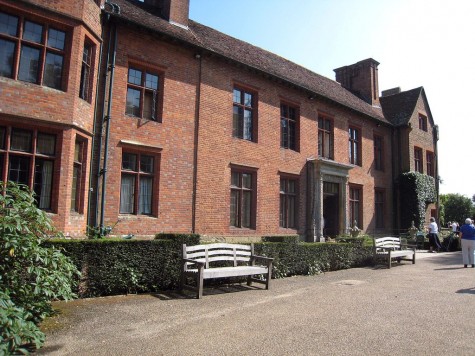 Photography inside the house is unfortunately not permitted.  Martin obliged to display the map laying out the interior.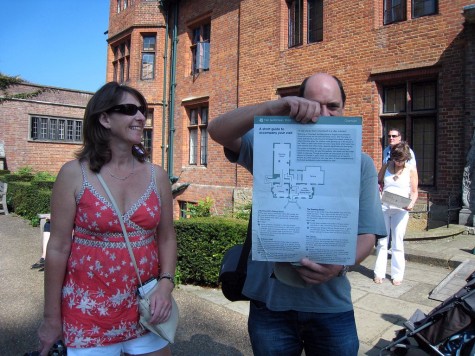 We each wandered through the exhibits at varying paces.  We found each other on the back patio before completing the tour on the lower floor.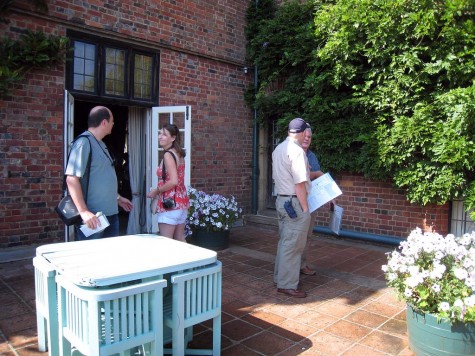 Beyond the flowers on the back patio is an overlook of the estate.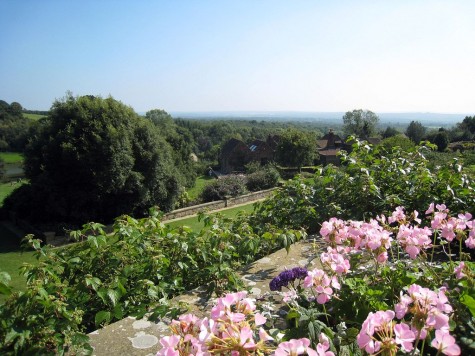 For a prime minister, the house was modest.  Churchill's capacity as a historian and author was clear from the volumes of books inside.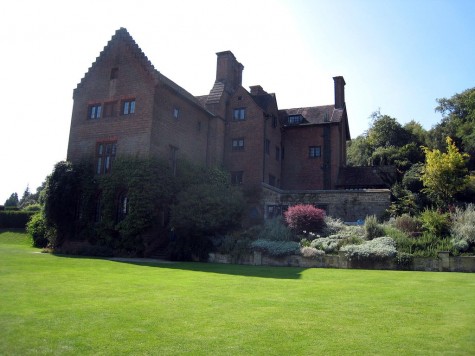 Towards the back of the estate, is a gate into the Kitchen Garden.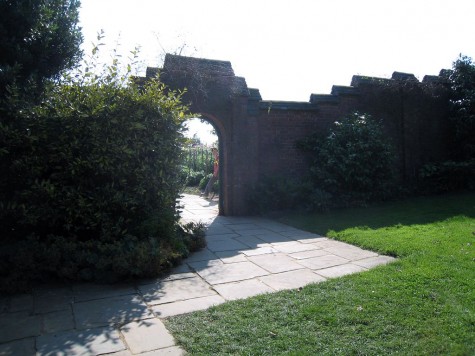 The Kitchen Garden has recently been restored by the National Trust.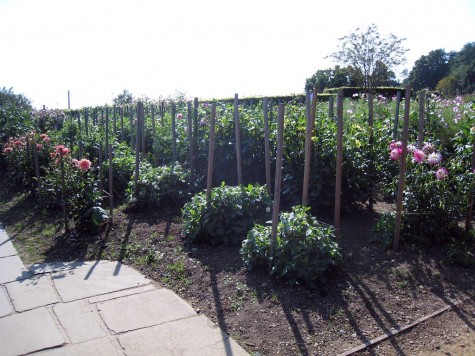 After viewing the studio where Churchill created his paintings, I wandered back towards the entrance to the estate.  On that side of the house is the rose garden.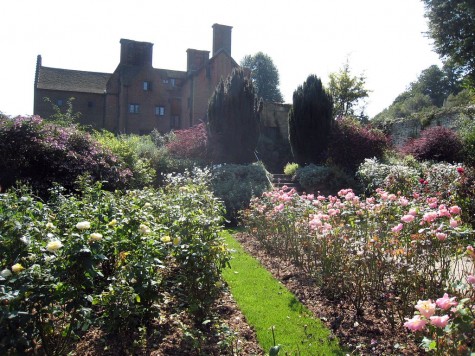 Nicola and Martin have a better appreciation and knowledge of botany than I do.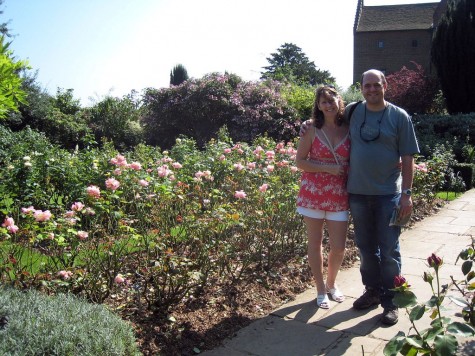 The estate includes a swimming pool where the Churchills presumably swam.  On this unusually hot day, it might have been warm enough for non-Britons.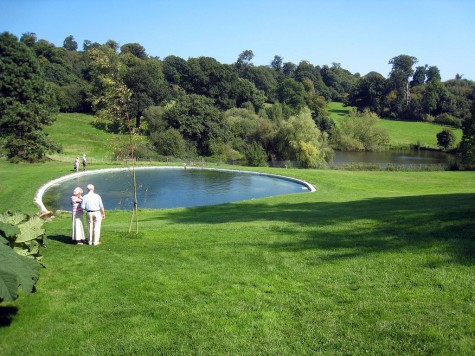 The Chartwell estate is a relaxed destination for sightseeing, as well as an education in English history.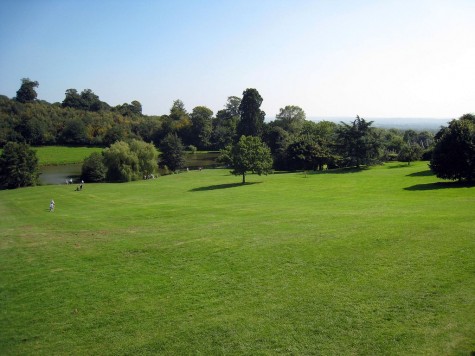 Coming from the new world, understanding England is enhanced by understanding its past.