The welcome dinner for my class was an easy walk across the centre of Helsinki. 
Kluuvi
is the commercial centre with major stores (and katu is Finnish for street).  Part of the city centre has pedestrian malls, and bicycles are most expedient.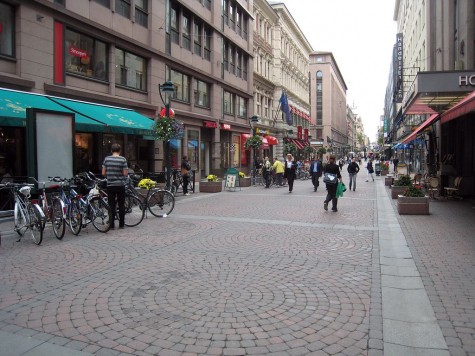 Without automobiles in this area, pedestrians have to watch out for oncoming trams.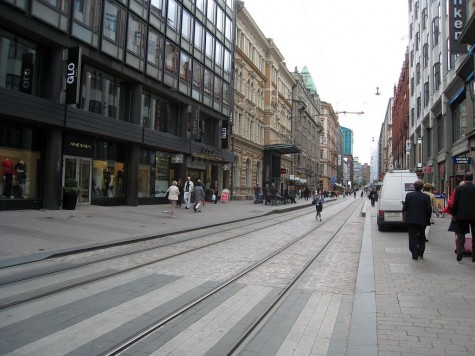 Sculpture provided a scenic touch to the walk.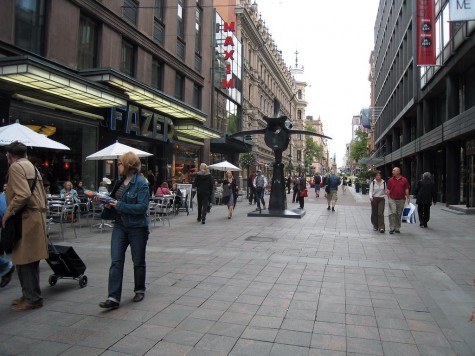 Approaching the harbour, the Esplanadi is a wide pedestrian boulevard with traffic running down both sides.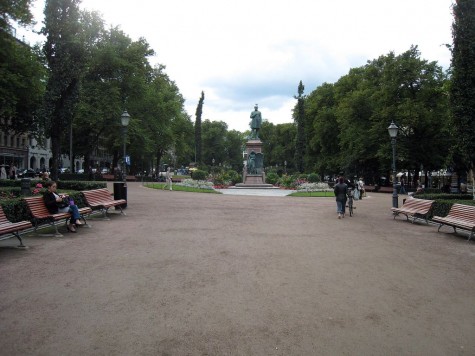 The statue of Runeberg is a landmark where birds conveniently perch.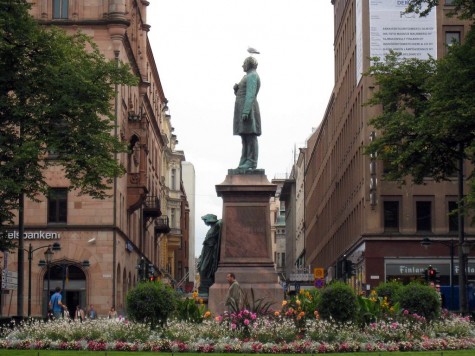 The walk took less time that I thought it would, so I had the occasion to look at the kauppatori: the market square.  The market hall doesn't run late hours or Sundays, so my presence on a weekday allowed me a few minutes to browse before it closed.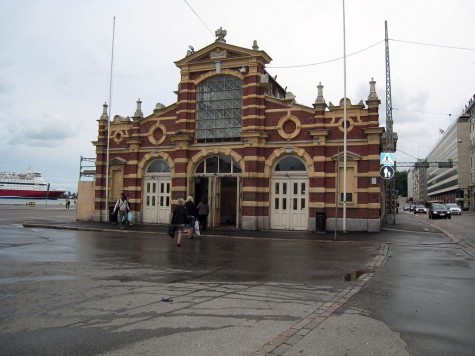 The front view of the hall doesn't hint at the long aisles inside.
Fine chocolates are available from one stall.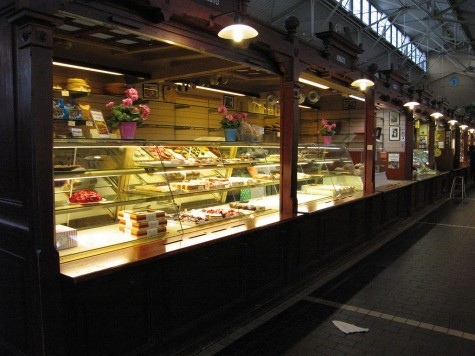 A wide variety of oils supports cooking a wide variety of cuisines for Finns.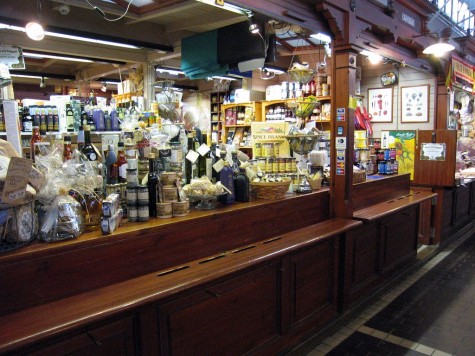 Local farmers sell produce outside. The presentation at this stall shows more variety in imports.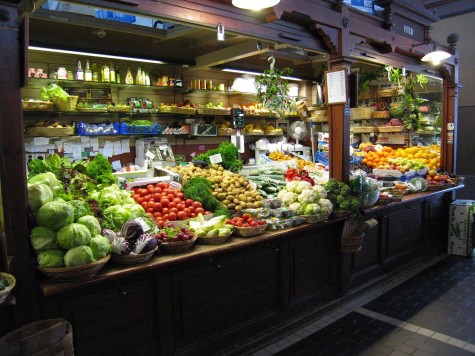 As a seaside city, Helsinki enjoys a wide variety of fish.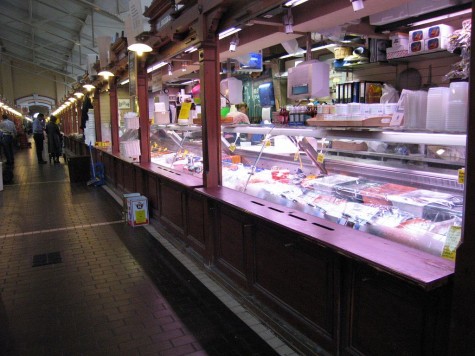 Whole fish are kept fresh on ice.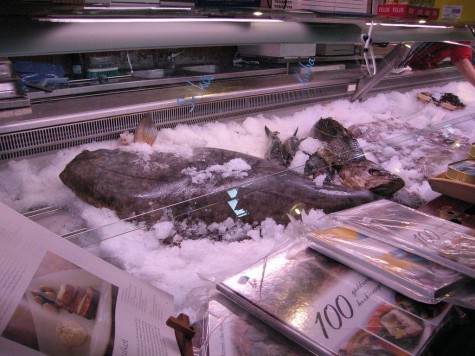 Salmon can be purchased simply as fillets, or marinated.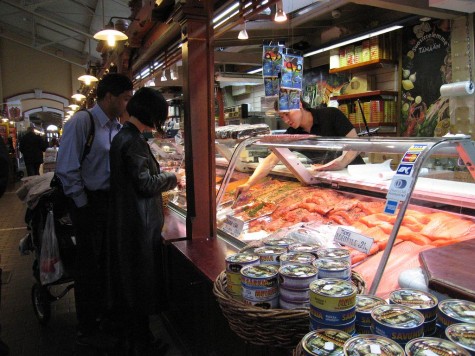 I wouldn't have thought the market hall the obvious place to go shopping for furs.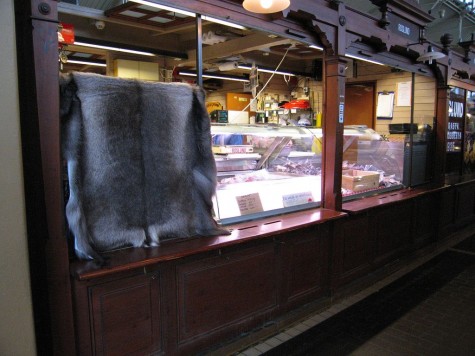 From reindeer, both the meat and hides were for sale.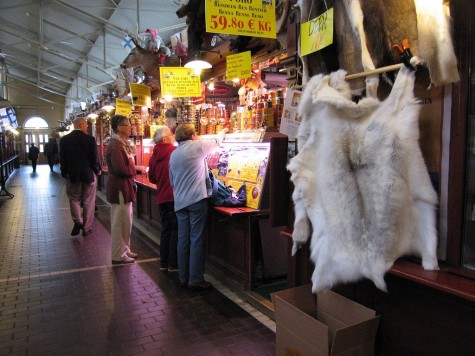 The full range of local game was offered: mutton, reindeer and bear.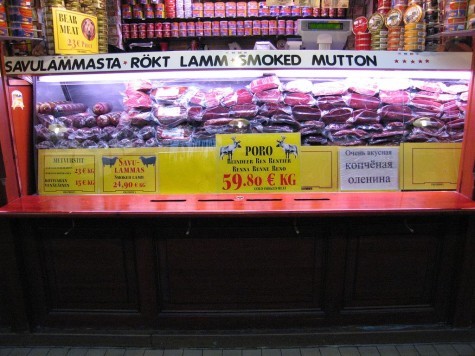 For those who want to travel with meat, bear is available in cans.
The market was closing, so I went outside to overlook the sunset on the harbour.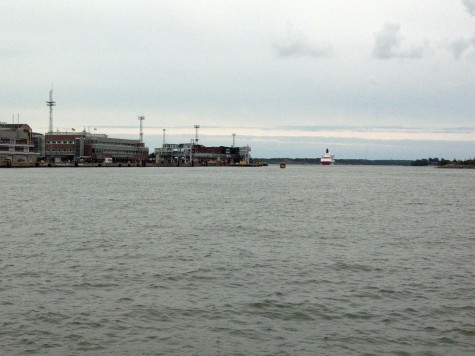 I walked backup to Esplanadi to find a jazz giving a free public performance.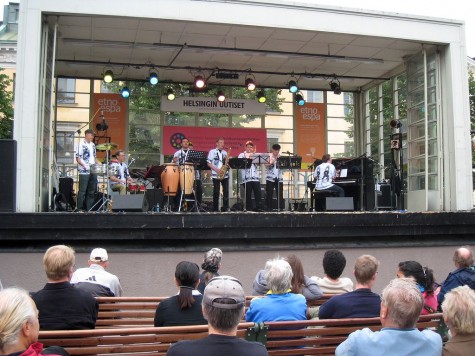 Across from the bandstand is Kapelli:  a cafe, …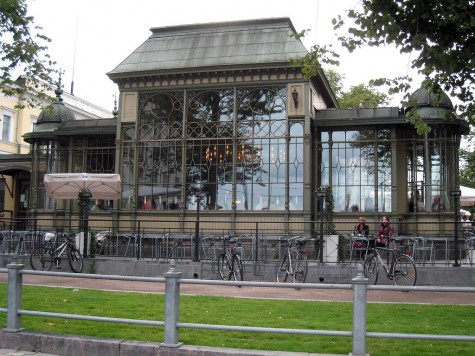 … a bar, and …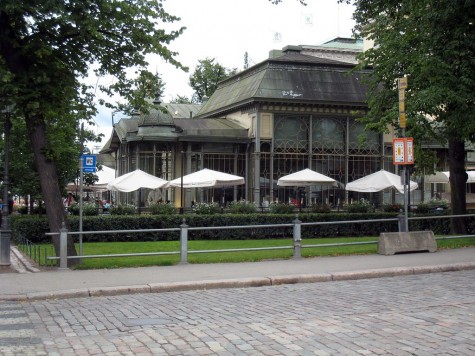 … a restaurant.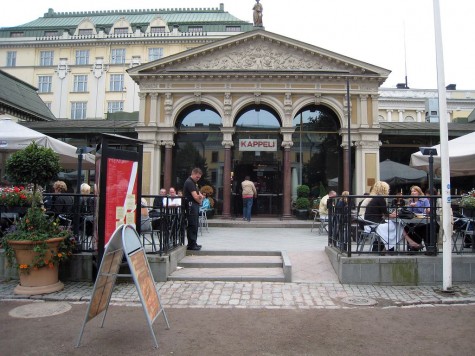 Before dinner, we were encouraged to participate in a few Finnish traditions.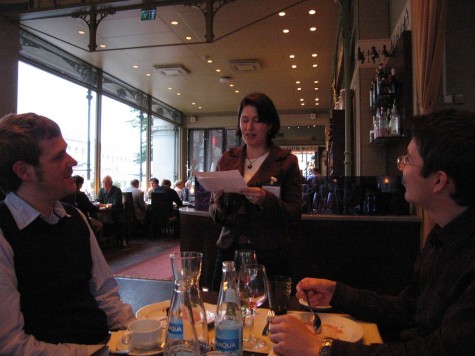 These included the reading of poems (for which translations were necessary).
Periodically, synchronized drinks were taken.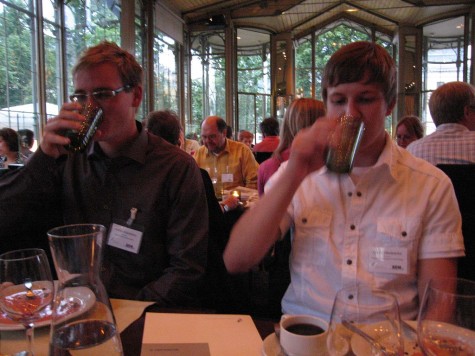 Finns have a way of making visitors welcomed.  Helsinki is easy to get around, and has nice social touches.